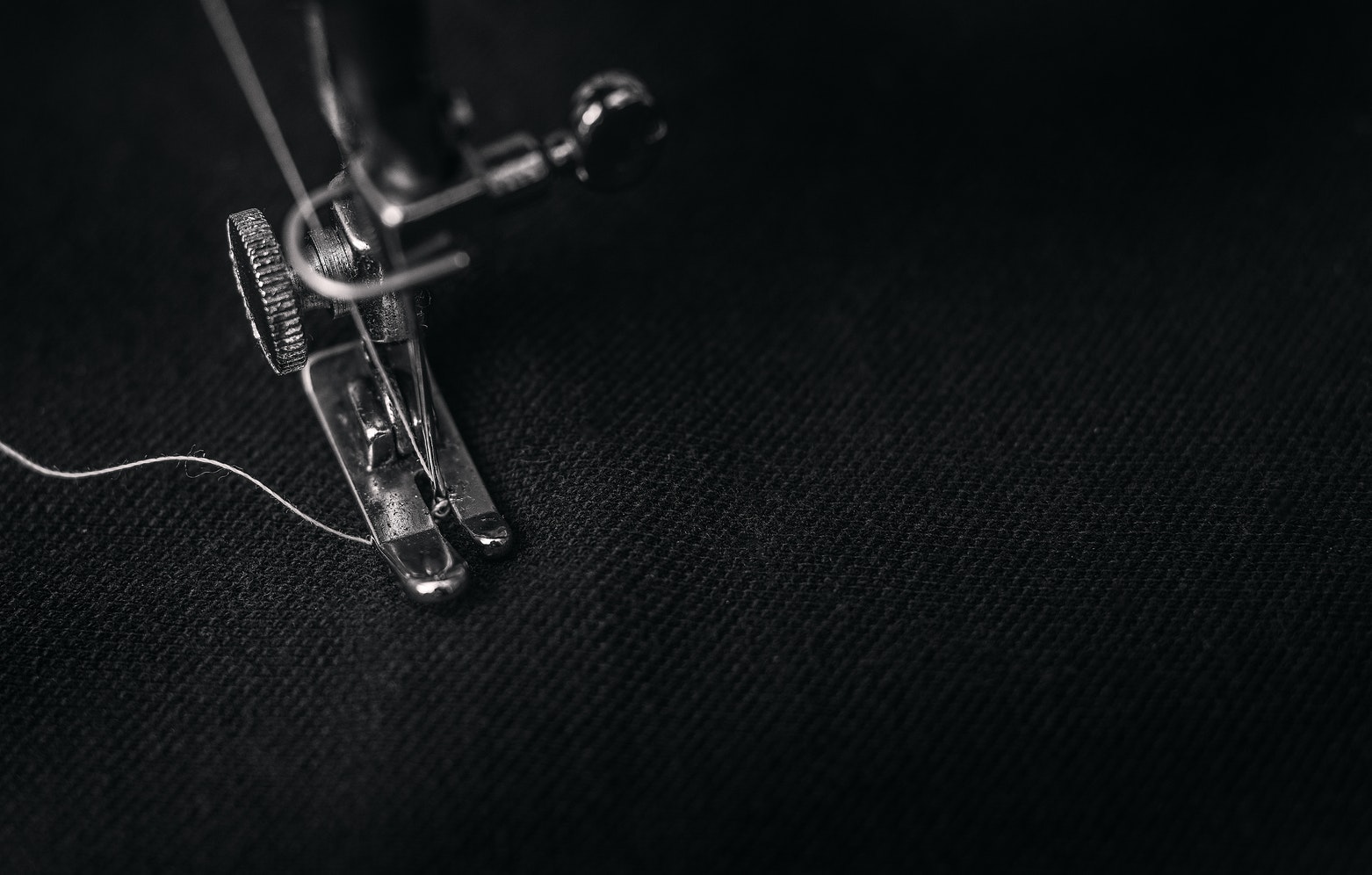 Tailor chalk/water dissolvable marker
Clear/grid ruler (6"x24")

The ruler is 1/8 thick, and has griping markings on back so it doesn't slip and use it as a straight edge to run the rotary cutter along to make straight cuts of fabric.

Cutting mat
Fabric scissors (different sizes)

Spend the cash on a good pair of shears and a good pair of scissors.

Hook/eye closures and clear buttons
Lots of pins/pin storage/magnetic pin cushion
Measuring tape
Peg board
Popper studs
Roller foot
Rotary cutter

Be careful to keep your hands out of the way. It it helpful when cutting out quilts but not much else in my oppion. The longer I sew and the better I cut, the more I find a rotary cutter bothersome, particularly for straight lines.

Seam gauge
Seam ripper
Snips
Spool and bobbin storage
Also magnetic pin cushions are a total godsend, especially if you're prone to dropping your pincushion. You can collect any rogue pins by metal-detectoring it on the floor, plus you don't have to worry about dropping pins/looking at your pincushion as much when you're busy looking at what you're pinning.
Though this is not a must by any means.
Also I find having a tester zipper that you can practice with inserting was super handy in the beginning.